A one time stretch? Slowed down as a team because of lack of focus? Lost in worldly gains?
Ahlen wa sahlan! We have entered the blessed month of Ramadhan by Allah's Mercy, and we pray for a productive time in this blessed month.
🪵 Where have we been?
Every year, our Rabb quietly takes us through a moral lesson through seasons that has much to teach us about how we might relate to certain of the more dispiriting and despair-inducing moments in our own development. Beginning in Winter, the temperature drops, the nights draw in, the earth turns cold and hard, fog lies low over the land and rain drives hard across the austere greyish landscape. There is nothing to hope for but wait, with resigned patience, until a better season shows up.
Similar to the varying seasons, our mind too has cycles. We cannot be permanently productive or creative, excited or hopeful. There are necessary times of retrenchment when, whatever we might desire, there seems no alternative but to stop. We can no longer be productive; we lose direction and inspiration. We become immovably numb and sterile.
We need moments of repose and confusion. We've learnt with time this needn't be a cause of any particularly shame. We know we've been away for sometime as a team, some have relocated, some going through life changes, and most drowned in self-introspection. Things have indeed slowed down for a while.
Certainly things are lifeless, cold and in suspension. But this is not the end of the story; summer is around, and winter is not a destination but a phase. The remoteness is a prelude to new ideas; the fallow period is a guarantor of fecund days to come. We all need to recharge ourselves, old leaves have to give way, tired limbs must rest. Deep underground, at this very moment, nutrients are being gathered, the groundwork for future ebullience and dynamism is being laid down, another summer is very slowly collecting its strength. InshaAllah, we look forward to coming back up to speed soon!

🥀 What's been missed?
For those who've been waiting on the re-exam and certificate distribution, apologies from us, we look forward to resolving it at the earliest.
✨ What is upcoming?
We are back with a new art competition this month! We are looking forward to the launch one of our own books, a book for kids on Arabic lettering. There has been a lot of hard work that has gone into this by our team members (more on this soon, inshaAllah) and we hope you all like it. Just to give you all a glimpse, here is what it looks like, inside :)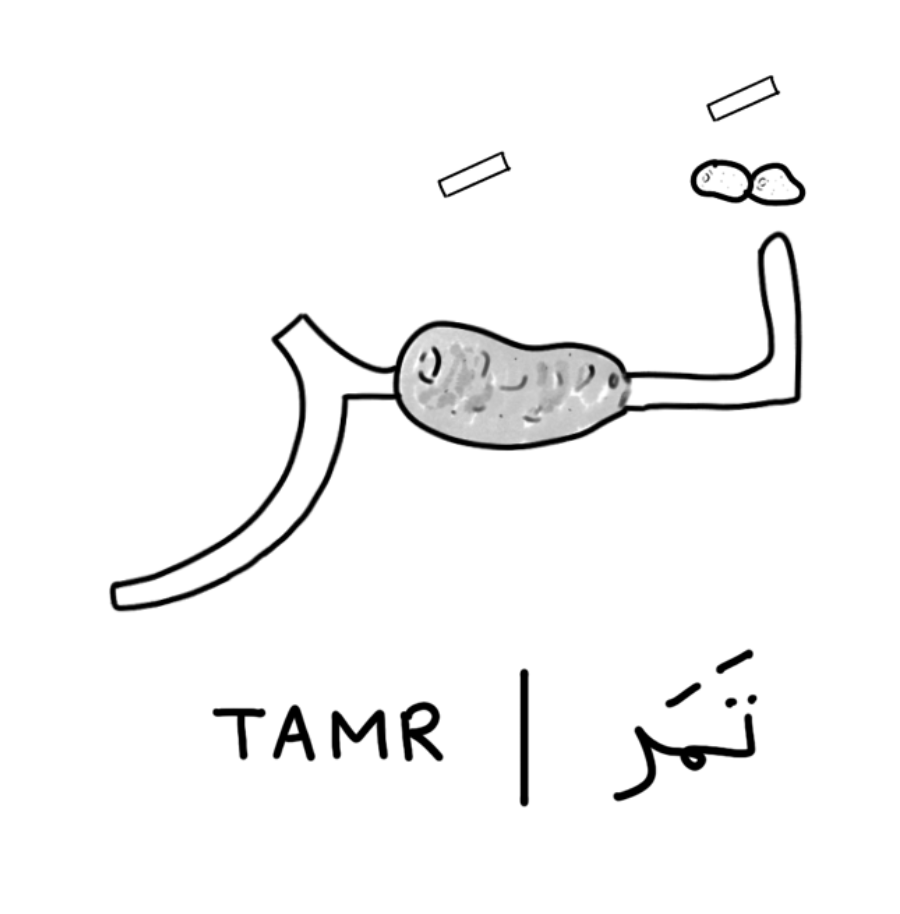 We've also started working on launching our own App this year inshaAllah. The aim of the App is to increase our productivity as a muslim. And yes, we do have a bunch of courses planned for later this year.
We'd love to thank you for your continuous support and patience through our productive and not-so productive times. And we hope this blessed month helps us in breaking away from the norm, dive deeper into our selves, and come out as better practicing muslims.
See you soon! A few productive posts to help you.