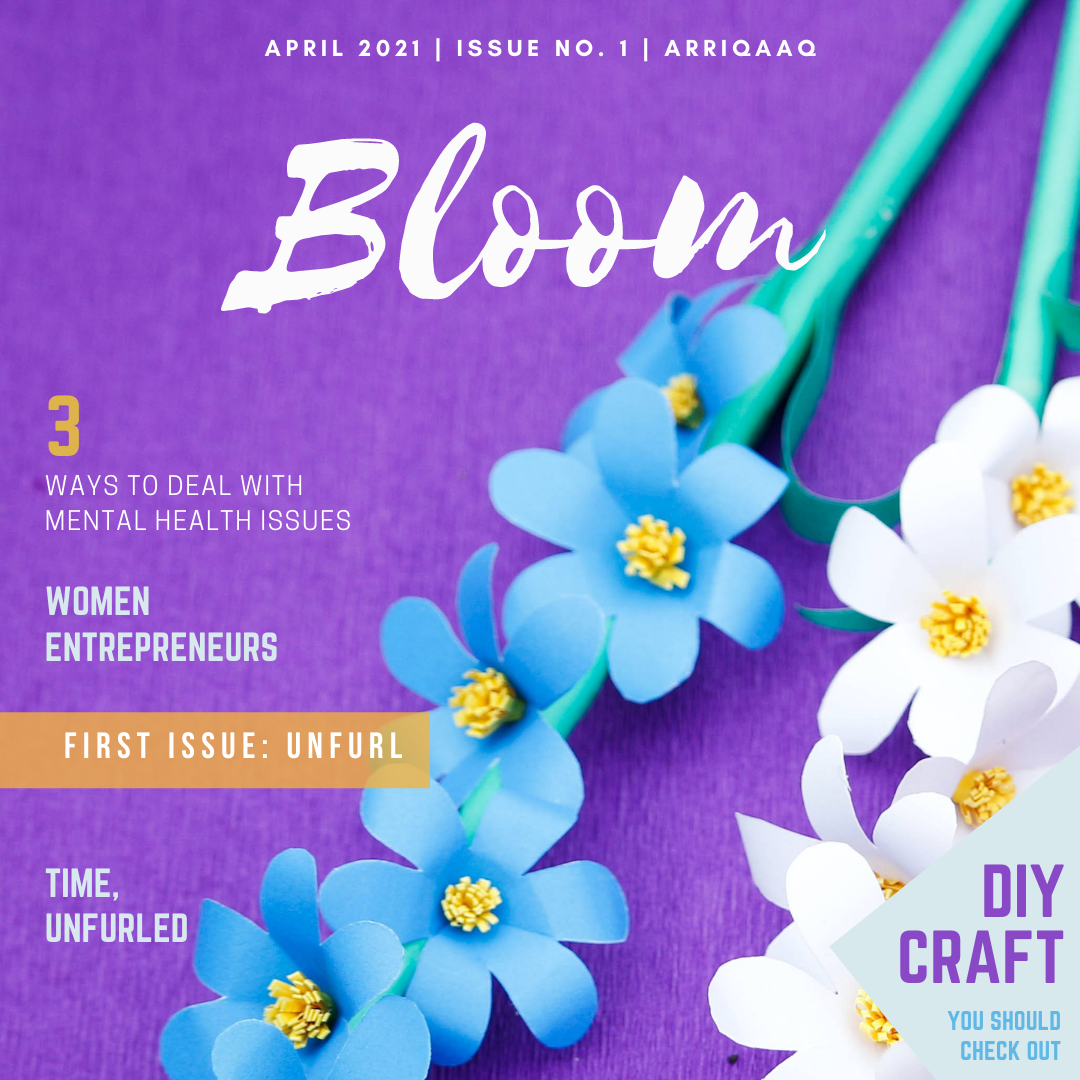 🌸 Why 'Unfurl'?
In a time when uncertainty and differences are dominating our culture, the idea is to bridge the gap with our experiences and give back compassion and kindness through our journey.

'Unfurl' - your thoughts, your feelings, your experiences, challenges faced in the past year, or your renewed connection with Allah, discovery of a newfound passion or rediscovery of a long forgotten talent.

Moments with patience fleetingly thin,
Pause, take it all in,
Let's celebrate all the trivial and colossal wins,
Focus on the voice within,
Unfurl & begin.. (Bismillah)

📩 How To Read?

PDF - Download Now
The e-magazine (above) contains the full content

🎁 Contents
A collection of mini-stories awaits you in the following pages, from the eyes of 'everyday' people, stories that are sure to tug on your heart strings, make you sit up and open your mind to see the sprinkles of barakah Allah had placed in our lives, specifically in our TIME.

Poem
Sister Rushda narrates her struggles as a revert muslimah having to live with her non-muslim parents during the lockdown
The 20-Something Artists Who Are Budding Entrepreneurs - Zainab Alam and Zara Ilyas
Are you a silent warrior? Find out the ways one can deal with Mental Health Issues in the light of Islam, by Huda Syed
Love Arts and Crafts? Asiya Khan shares a beautiful DIY unfurl craft sure to bring a smile on a dear one's face
🤝 Contributors

EDITORS

EDITOR IN CHIEF / ZAHRA VENKAT
CONTRIBUTORS

CONTRIBUTING ARTIST / ASIYA KHAN, AYESHA BAIG, ZAINAB ALAM, ZARA ILYAS
CONTRIBUTING WRITER / AIASHA SADAF MALIK, ASIYA KHAN, ABU AADAM, AYESHA ZAHRA, HUDA SYED, SISTER RUSHED, JUWAERIAH SIDDIQUI, UMM N, ZAHRA SHAHID, ZAINAB ALAM, ZARA ILYAS, ZAHRA VENKAT